2013.03.14 Thursday
Rhubarbe 2013 SS 展示会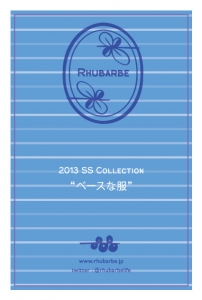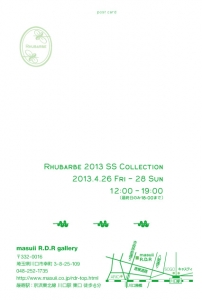 いつもRhubarbeをご愛好頂き、誠にありがとうございます。
今年も展示会を開催致します。
Rhubarbe 2013SS 展示会
日程: 2013.04.26(金) 〜 2013.4.28(日)
時間: 12:00-19:00 (最終日のみ18:00まで)
場所: masuii R.D.R gallery
埼玉県川口市幸町3-8-25-109
(最寄り駅:京浜東北線 川口駅 東口 徒歩6分)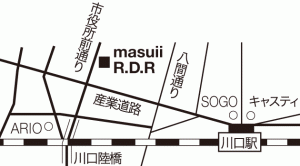 今回のコンセプトは
"

ベースな服

"
コーディネートする時に、ベースになるような服を
今回は意識して作っています。
Rhubarbeの服は基本的に着回ししやすい服を作っていますが、
今回は更に追求した服をご紹介する予定です。
春夏の服です。
お時間のある方はぜひお越し下さい。
お待ちしております。
当日は、販売も致します。
是非、試着をお勧めします。
気になった服は、購入を検討する前に、
先ずは試着をしてくださることを心からお勧めします。
Good Day!!
Rhubarbe プレス
-----------English -------------------------------
Thanks for all your affections & supports for Rhubarbe Product.
We are very happy to announce that
2013 SS Collection will be placed as follows;
Date: Apr. 26 2013 (Fri) - Apr. 28 2013 (Sun)
Open 12:00 - Close 19:00
(The last day (Sun) , the close time is 18:00)
Place: masuii R.D.R gallery
Saiwai-cho 3-8-25-109,
Kawaguchi-city, Saitama
(Nearest Station: Kawaguchi-station /Kehintohoku-line )
6minutes walk from the station (East exit)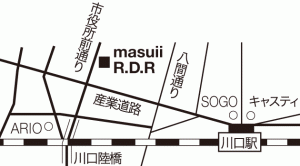 The concept for this time is "Base clothes".
Our "Rhubarbe" product bring clothes which be easy to be coordinated,
we put more focus on this point in this collection.
We would like to share our happiness to wear our product.
Pls. feel free to come and try our product on yourself.
Also you can buy our product there if you would like.
Cash is only available, sorry for your inconvenience in advance.
We are happy to seeing you.
Good day!
Rhubarbe Press